The Fourth Turning media program features in-depth explorations of the evolution of Buddhism — where it's been, where it is, where it's going—while offering a powerful and comprehensive guide for enlightened living in the 21st century.

Includes 24 hours of high-definition video teachings by Ken Wilber and some of our most treasured Buddhist teachers: Diane Musho Hamilton, Doshin Michael Nelson Roshi, Patrick Sweeney, Andrew Holecek, and Jun Po Kelly Roshi.
We will take you inside Diane and Doshin's sanghas as they unpack their own unique teachings, practices, and methods of integrating this ancient tradition with the many gifts of the modern and postmodern world. Patrick Sweeney also adds his own perspective as the lineage holder of the Karma Kagyü lineage of Tibetan Buddhism.
What is the Fourth Turning?
In addition to the three historic turnings attributed to Buddha, there have also been three evolutionary turnings that Buddhism has undergone (four according to some accounts, if you include Tantra. If so, we would be talking of a "Fifth Turning," but we'll keep it simple with the more common three so far.)
The first evolutionary turning, Theravadan Buddhism, is based on the realizations of Gautama Buddha himself, who illuminated the path of nirvana (the end of misery). The second turning, Mayahana Buddhism, stressed that "nirvana and samsara are not two." The third turning, Vajrayana Buddhism, added an exquisite set of practices for realizing our true nature.
It has been over a thousand years since the last major evolution of Buddhism. Since that time we have witnessed astonishing advancements in science, art, psychology, technology, governance, values, cultural attitudes, and almost every other facet of our lives. These developments have utterly transformed our humanity, redefining our very sense of self in radical ways, and have brought a dramatic increase of freedom and material abundance to the world at large.
Buddhism, it would seem, may now be ripe for yet another turning of the wheel.
Whereas most of the world's religious institutions are purposely designed to preserve tradition and withstand the pressures of an ever-changing world, Buddhism is often praised for its ability to evolve as new knowledge and wisdom comes to light. As His Holiness the 14th Dalai Lama has famously said,
"The nature of reality is pursued by means of critical investigation: if scientific analysis were conclusively to demonstrate certain claims in Buddhism to be false, then we must accept the findings of science and abandon those claims."
Buddhism is a tremendously adaptable tradition, more inclusive than most of new understanding, new insights, and new worldviews, and more willing to let go of outdated beliefs and biases. It is this openness and adaptabilty that has allowed it to thrive in so many cultures throughout history, and why it had such a transformative effect once the Dharma finally made it to the West in the mid-20th century.
Our religious traditions are faced with a historic opportunity to grow and evolve, to include all of our latest scientific, psychological, and cultural insights, and to become a renewed source of wisdom and meaning for a world that so desperately needs it. We are now beginning to experience a historic integration of science, spirit, culture, and technology, an evolutionary confluence of all that is Good, Beautiful, and True. It is within this extraordinary confluence that our spiritual traditions now find themselves, faced with a momentous opportunity to transcend the mythic roots shared by all the world's religions, to recognize and include the undeniable fruits of the modern and postmodern revolutions, and to re-emerge as an inexhaustible and irrefutable source of wisdom, compassion, and liberation for the world.
We believe that Buddhism is uniquely situated to be at the forefront of this global spiritual revolution.
Integral Buddhism (or Integral Spirituality in general) is the first human growth and transformation process in history to include Waking Up (states of consciousness), Growing Up (structures of consciousness), and Cleaning Up (shadow work). The three most potent liberating forces in psychospiritual development have never been included in one process; this is the first effort to do so. In this series we will introduce you to practices from all three, as well as ways to integrate and interconnect them all. This is a historical first, and we cordially invite you all to be part of this history in the making!
So will there be a new Turning of Buddhism any time soon? We certainly think it is possible. But, as we like to say, "the next Buddha is the sangha," and it is up to the rest of the Buddhist world to decide where all of this might go. But we have some good ideas about what a genuine Fourth Turning might look like—some grease for the axle, you could say—which we offer with love and hope that it may be to the benefit of all beings.
We are very excited to embark upon this adventure together, and sincerely hope that you will join us as we explore the innermost frontiers of enlightened living in the 21st century.
Your Instructor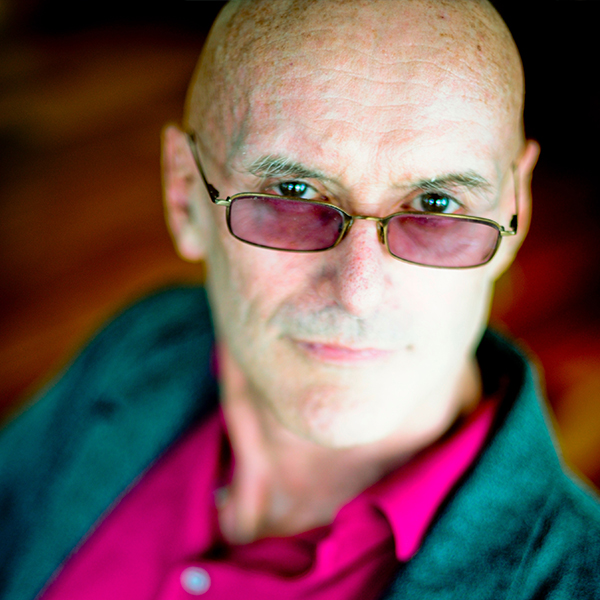 Ken Wilber is one of the most important philosophers in the world today. He is the most widely translated academic writer in America, with 25 books translated into some 30 foreign languages. Ken Wilber currently lives in Denver, Colorado, and is still active as a philosopher, author, and teacher, with all of his major publications still in print.
What makes Ken Wilber especially relevant in today's world is that he is the originator of arguably the first truly comprehensive or integrative philosophy, aptly named "Integral Theory". As Wilber himself puts it: "I'd like to think of it as one of the first believable world philosophies…" Incorporating cultural studies, anthropology, systems theory, developmental psychology, biology, and spirituality, it has been applied in fields as diverse as ecology, sustainability, psychotherapy, psychiatry, education, business, medicine, politics, sports, and art.

Course Curriculum
48-HOUR SPECIAL OFFER
Available in days
days after you enroll
Introduction to the Fourth Turning — Ken Wilber
Available in days
days after you enroll
States and Stages, Views and Vantage Points — Ken Wilber
Available in days
days after you enroll
Frequently Asked Questions
When does the course start and finish?
The course starts now and never ends! It is a completely self-paced online course - you decide when you start and when you finish.
How long do I have access to the course?
How does lifetime access sound? After enrolling, you have unlimited access to this course for as long as you like - across any and all devices you own.
What if I am unhappy with the course?
We would never want you to be unhappy! If you are unsatisfied with your purchase, contact us in the first 30 days and we will give you a full refund.