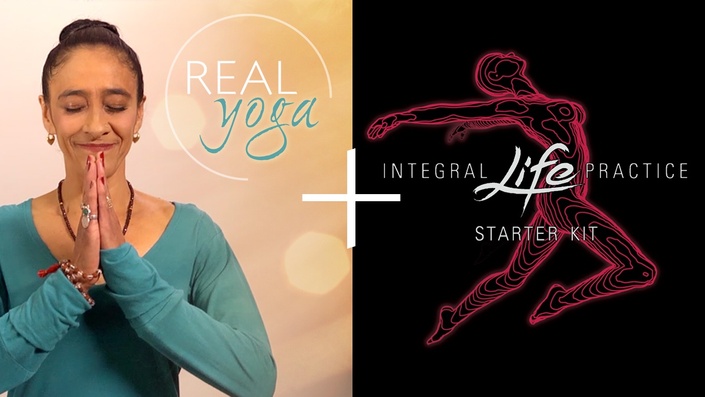 Real Yoga + Integral Life Practice Bundle
About Real Yoga: Full Body Awakening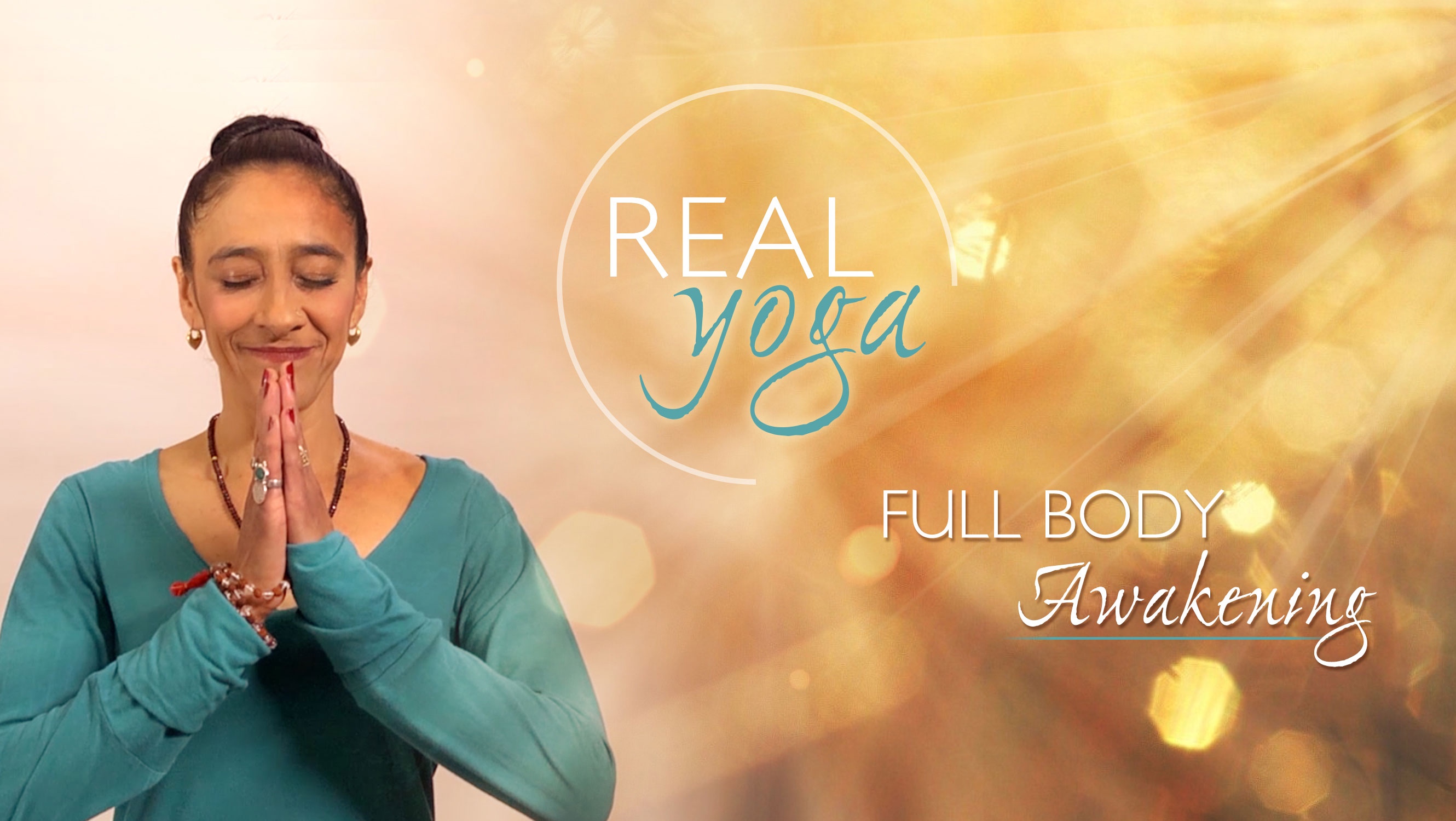 Real Yoga is an exquisite new program by Indian Temple Arts Master Sofia Diaz that will help you unlock an unlimited source of wisdom waiting for you inside your own body.

The ancient tradition of Yoga has long been a doorway to get back into touch with the natural wisdom contained within our bodies.
And while yoga has become incredibly popular in the West over the last few decades, it often seems like so much of that deep bodily wisdom has been stripped out of Western "downtown yoga" approaches.
This is why Indian Temple Arts Master Sofia Diaz spent years mastering westernized hatha yoga (and the 908 asanas) before leaving for India, where she got her "butt kicked" and spent the next 23 years becoming a lineage holder in a true yogic tradition.
Upon returning to the U.S. she created the Real Yoga approach, as a way to go way beyond westernized "downtown yoga" and bring you into the heart of this ancient practice: Union with all that is happening in the present moment by becoming fully alive, aware, and awake in your body.
Most yoga programs promise to bring you more strength, endurance, and flexibility. Real Yoga does too. But it goes several steps further, helping you cultivate these very same qualities on the inside as much as the outside. Real Yoga will help you discover more strength, more endurance, and more flexibility not just in your body, but also in your heart, mind, and spirit.
This goes way beyond the typical promises of stress relief, athletic performance, and weight loss. You can certainly get all that. But you know that voice of wisdom inside, the one that if you listen to it will almost always leave you feeling more aligned, more authentic, and more powerful? That voice gets drowned out by the stress and pace of modern life. Sofia will not only get you back in touch with it, but also give you the practices needed to keep the wisdom alive in your life — a wisdom that is available to you each and every moment, helping you navigate your life with greater skill, greater presence, and a greater ability to respond to the ever-shifting winds of your busy modern life.
REAL YOGA WILL HELP YOU:
Learn a deeper capacity for bodily awareness that runs through your breath and can enhance your ability to relate, move and act in every domain of your life
Build physical endurance by awakening channels of energy that help you endure resistance and overcome fatigue
Use the breath to process your emotions, a doorway to enlightening every aspect of your life and awareness right now
Build the emotional resilience that can only come when you've learned to endure discomfort and break through plateaus
Awaken your intuition and the full scope of your innate intelligence
Move through your life and relationships with an openness that relaxes unnecessary thoughts spontaneously and can change habits naturally from the inside out
Live your life as a "meditation in action"
Sofia has spent her life distilling the essence of yoga into a teaching that is as simple as it is profound. Real Yoga helps strengthen the foundations of your moment-to-moment bodily awareness by returning to the very first physical skills you learned as a child: how to sit, how to stand, and how to walk.
Everything you need for a fully embodied life can be found within these three fundamental movements. That's why Sofia created this remarkable program — to show you how you can unlock the incredible wisdom that is waiting for you within your own body.
---
About the Integral Life Practice Starter Kit
Based on the most comprehensive map of human development known, this simplified approach to more growth and greater wholeness can transform all areas of your life.
World-famous author and teacher Ken Wilber has created the revolutionary Integral Life Practice kit that you can use NOW to transform your mental, emotional, physical, and spiritual life. Integral Life is proud to be offering this foundational framework and set of practices that are proven to give you more clarity, energy, and availability so you can bring the fullest you to your world.

We're living in a momentous time, when many people are asking profoundly important questions. Our lives are hectic and full, yet we can't shake this drive for something more. We want to live our lives to the fullest, and be of benefit to others. With so many options for living fully – spirituality, exercise, philosophical inquiry, service, relationships – it's nearly impossible to make sense of all of them without leaving something out and becoming completely overwhelmed. Integral Life Practice provides the most comprehensive approach for gaining more perspective and control of your life.
The Integral Life Practice Kit is what it implies: a practical tool kit that turns Integral learning into accessible, applied practices that you can do every day. Some of the modules are just one minute long, and customization options let you tailor your own Integral practice plan.
The ILP Kit, based on the Integral Model, is a result of decades of study resulting in the most comprehensive map of human development that shows you how to incorporate the best practices of all the world's wisdom traditions—East and West, ancient and modern, spiritual and psychological.
How ILP Kit practices can work for you
The ILP Kit has 4 primary modules, as well as multiple secondary practices. These modules are designed to address all aspects of your being and life:
| | |
| --- | --- |
| | A Physical Module to increase your strength and energy including the 3-Body Workout, a workout that integrates various forms of strength training (for your physical body); ancient energy practices (for your energetic body); and practices for entering "the now" (for your infinite, ever-aware body). |
| | |
| --- | --- |
| | A Spiritual Module to catalyze your spiritual growth including the revolutionary Big Mind Meditation practice with Zen Master Genpo Roshi. The Big Mind process will deliver a profound experience of your highest self and biggest heart, and deliver the greatest insights of both the East and the West by integrating Zen and Western psychology. |
| | |
| --- | --- |
| | A Shadow Module that helps you understand how and why you fall "out of the now" and restores emotional balance. This module, taught by Diane Hamilton, includes the 3-2-1 Shadow Work Process, a quick and powerful technique for revealing and integrating hidden or "shadow" aspects of yourself. |
| | |
| --- | --- |
| | A Mental Module that helps you make sense of spirituality, and the various conflicting traditions and perspectives, including the AQAL Integral Map, the most comprehensive map of human development available. |
More Dynamic, Accessible, and Portable. The ILP kit goes all digital.
As a digital web course, you can now gain access the ILP starter kit immediately. You can also easily use your portable media player to enjoy the content wherever you go. This dynamic format allows the team here at Integral Life to make rapid updates and upgrades to the kit itself, adding new material and making the page easier to use and work with.
Your Integral Life Practice starter kit includes:

Three PDF books to get you started right away:





Core Modules Video and Audio:

Five Videos feature our "Gold Star" practices. You'll experience Big Mind, Integral Meditation, the 3-Body Workout, the 3-2-1 Process, and the AQAL Framework, as presented by some of the finest ILP teachers anywhere in the world.



Two Audio programs that provide a different way to learn and practice.The Out-of-the-Box ILP gets you started doing ILP in less than 20 minutes, and Meditation with Form gently guides you through states of increased awareness and compassion.
Courses Included with Purchase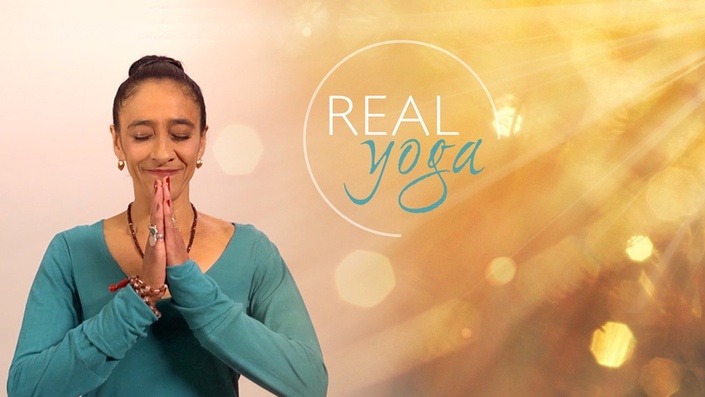 Real Yoga
Full Body Awakening
$195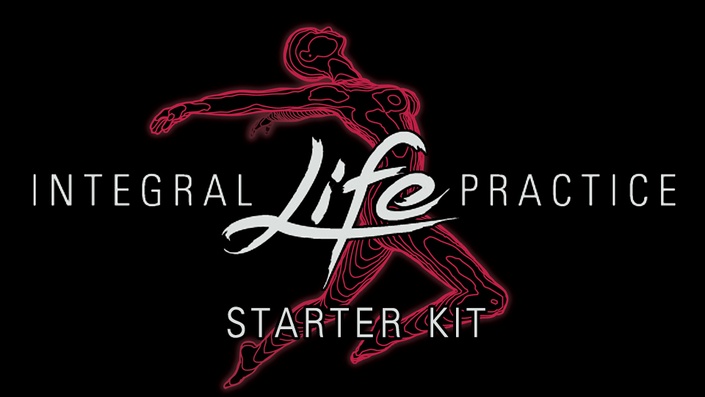 Integral Life Practice Starter Kit
The Simplest Practices You Can Do to Wake Up, Grow Up, and Clean Up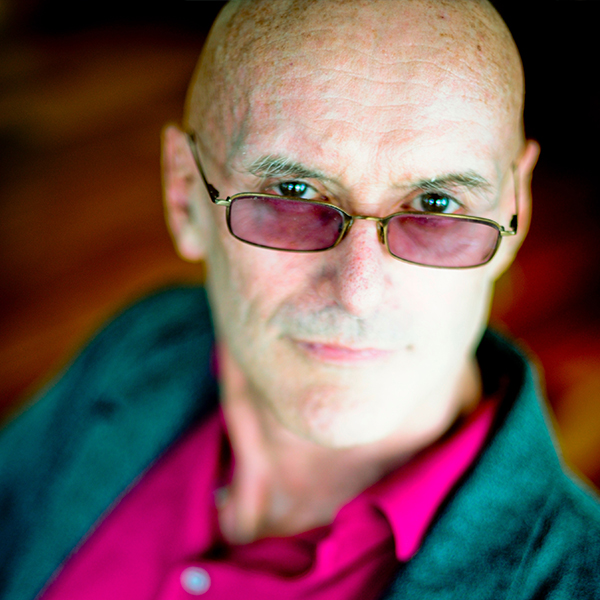 $145
Original Price: $340
Frequently Asked Questions
When does the course start and finish?
The course starts now and never ends! It is a completely self-paced online course - you decide when you start and when you finish.
How long do I have access to the course?
How does lifetime access sound? After enrolling, you have unlimited access to this course for as long as you like - across any and all devices you own.
What if I am unhappy with the course?
We would never want you to be unhappy! If you are unsatisfied with your purchase, contact us in the first 30 days and we will give you a full refund.