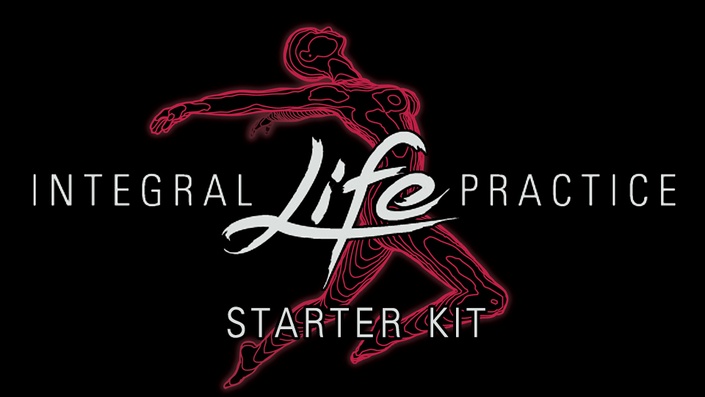 Integral Life Practice Starter Kit
The Simplest Practices You Can Do to Wake Up, Grow Up, and Clean Up
Based on the most comprehensive map of human development known, this simplified approach to more growth and greater wholeness can transform all areas of your life.
World-famous author and teacher Ken Wilber has created the revolutionary Integral Life Practice kit that you can use NOW to transform your mental, emotional, physical, and spiritual life. Integral Life is proud to be offering this foundational framework and set of practices that are proven to give you more clarity, energy, and availability so you can bring the fullest you to your world.

We're living in a momentous time, when many people are asking profoundly important questions. Our lives are hectic and full, yet we can't shake this drive for something more. We want to live our lives to the fullest, and be of benefit to others. With so many options for living fully – spirituality, exercise, philosophical inquiry, service, relationships – it's nearly impossible to make sense of all of them without leaving something out and becoming completely overwhelmed. Integral Life Practice provides the most comprehensive approach for gaining more perspective and control of your life.
The Integral Life Practice Kit is what it implies: a practical tool kit that turns Integral learning into accessible, applied practices that you can do every day. Some of the modules are just one minute long, and customization options let you tailor your own Integral practice plan.
The ILP Kit, based on the Integral Model, is a result of decades of study resulting in the most comprehensive map of human development that shows you how to incorporate the best practices of all the world's wisdom traditions—East and West, ancient and modern, spiritual and psychological.
How ILP Kit practices can work for you
The ILP Kit has 4 primary modules, as well as multiple secondary practices. These modules are designed to address all aspects of your being and life:
| | |
| --- | --- |
| | A Physical Module to increase your strength and energy including the 3-Body Workout, a workout that integrates various forms of strength training (for your physical body); ancient energy practices (for your energetic body); and practices for entering "the now" (for your infinite, ever-aware body). |
| | |
| --- | --- |
| | A Spiritual Module to catalyze your spiritual growth including the revolutionary Big Mind Meditation practice with Zen Master Genpo Roshi. The Big Mind process will deliver a profound experience of your highest self and biggest heart, and deliver the greatest insights of both the East and the West by integrating Zen and Western psychology. |
| | |
| --- | --- |
| | A Shadow Module that helps you understand how and why you fall "out of the now" and restores emotional balance. This module, taught by Diane Hamilton, includes the 3-2-1 Shadow Work Process, a quick and powerful technique for revealing and integrating hidden or "shadow" aspects of yourself. |
| | |
| --- | --- |
| | A Mental Module that helps you make sense of spirituality, and the various conflicting traditions and perspectives, including the AQAL Integral Map, the most comprehensive map of human development available. |
More Dynamic, Accessible, and Portable. The ILP kit goes all digital.
As a digital web course, you can now gain access the ILP starter kit immediately. You can also easily use your portable media player to enjoy the content wherever you go. This dynamic format allows the team here at Integral Life to make rapid updates and upgrades to the kit itself, adding new material and making the page easier to use and work with.
Your Integral Life Practice starter kit includes:

Three PDF books to get you started right away:





Core Modules Video and Audio:

Five Videos feature our "Gold Star" practices. You'll experience Big Mind, Integral Meditation, the 3-Body Workout, the 3-2-1 Process, and the AQAL Framework, as presented by some of the finest ILP teachers anywhere in the world.



Two Audio programs that provide a different way to learn and practice.The Out-of-the-Box ILP gets you started doing ILP in less than 20 minutes, and Meditation with Form gently guides you through states of increased awareness and compassion.



Your Instructor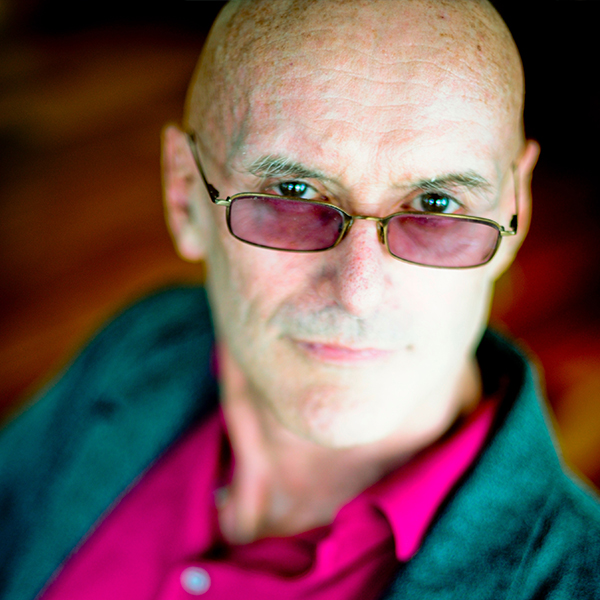 Ken Wilber is one of the most important philosophers in the world today. He is the most widely translated academic writer in America, with 25 books translated into some 30 foreign languages. Ken Wilber currently lives in Denver, Colorado, and is still active as a philosopher, author, and teacher, with all of his major publications still in print.
What makes Ken Wilber especially relevant in today's world is that he is the originator of arguably the first truly comprehensive or integrative philosophy, aptly named "Integral Theory". As Wilber himself puts it: "I'd like to think of it as one of the first believable world philosophies…" Incorporating cultural studies, anthropology, systems theory, developmental psychology, biology, and spirituality, it has been applied in fields as diverse as ecology, sustainability, psychotherapy, psychiatry, education, business, medicine, politics, sports, and art.

Frequently Asked Questions
Why should I be interested in ILP? What makes it different from all the other approaches out there?
ILP combines and integrates the best of hundreds of approaches to self-growth from across cultures and time. It was designed specifically for modern and post-modern life by distilling the most essential aspects of practice into the most readily usable forms, including Gold Star Practices and 1-Minute Modules. Moreover, ILP is based on exclusive AQAL technology, which represents the most leading-edge map of reality and human awareness available.
When does the course start and finish?
The course starts now and never ends! It is a completely self-paced online course - you decide when you start and when you finish.
How long do I have access to the course?
How does lifetime access sound? After enrolling, you have unlimited access to this course for as long as you like - across any and all devices you own.
Why is the mental "Framework" important? Why not just meditate and do the other ILP exercises?
The AQAL Framework is essential to Integral Life Practice. Without a good map of reality and consciousness, the effects of merely practicing just don't stick. AQAL simply points out dimensions of your being that are already there — but if you don't know they're there, there's not much you can do about them. AQAL is a psychoactive framework precisely because it activates and orients consciousness around the latent possibilities of your awareness, well-being, and transformation. It's powerful in itself, but as a part of an ILP, it contributes to a radically effective overall practice formula.
What are the fruits of practice?
By practicing, we grow in horizontal health (becoming as healthy and full and functional as we can at our current level of development), vertical health (growing to higher or deeper levels of development more quickly), and essential health (becoming more consistently aware of and alive to essence, or ever-present suchness). In addition to improving our vertical, horizontal, and essential health, practice frees up energy and attention, enabling us to grow continually in our awareness and care, for ourselves, those close to us, and ultimately the whole conscious Kosmos.
What is the difference between "Practice" and "practices"?
By Practice we often refer to the global intention to practice. We sometimes refer to this as capital "P" "Practice" — the intention to bring awareness and care to every moment of our lives through every inner and outward act, and also to cultivate ourselves, continually deepening, opening and expanding awareness, care, and compassion as a foundational intention and way of life.
We often contrast "Practice" in this sense to the relative, specific "practices" we do, like strength training or meditation. We also think of "Practice" as the ever-present Ground and Goal of exis- tence, while "practices" are the path to that Goal. Each is an important bottom-line of ILP, all are necessary, and they interpenetrate, but it is valuable to distinguish them.
What makes a practice or group of practices Integral?
For a practice or group of practices to be Integral, it must be "integrally-informed," which means engaged within the context of the AQAL Integral Framework as applied to your life and consciousness. It should also cover at least the Four Core Modules, which represent the most distilled and condensed areas of practice, plus Auxiliary Modules as you see fit. Integral does not mean totalistic; more is not better. Integrally informed is better. It's better to chart your practice— which on the whole can be quite simple—with a more comprehensive and inclusive map.
Why do you recommend beginning with four core modules?
These four dimensions of practice (Body, Mind, Spirit, and Shadow) are particularly high-leverage. Coupled with a caring intention and a life of ethical practice and service, we believe that, practiced simultaneously, they will generate the most dramatic and rapid growth. Also, they focus on the individual—starting with you! As you begin to get grounded in the Four Core Modules, you can expand your practice to your relationships, work, and other dimensions of your being-in-the-world.
Sometimes ethics and service are mentioned as fundamental, but when only the Four Core Modules of Integral Life Practice are mentioned, they are left out. Why?
Ethics and service are essential to practice from the beginning. They are also the fruition of practice, but they often do not give rise to personal "practices" we can intentionally schedule at certain times of the day. Primarily for this reason, we focus on the 4 modules—Body, Mind, Spirit, and Shadow. However, ethics and service are no less fundamental, and we highly recommend you choose them as an auxiliary practice.
You list practicing in relationships, work, child-rearing and other areas of life among the "auxiliary modules" of an ILP, but not as "core modules." Why?
The most efficient way to establish an Integral Life Practice is by taking on practices in the four "core modules." Focused work in these areas is likely to give you the most significant effect for the time you invest. At the same time, the core of all practice is the intention to bring awareness and care to every moment of life, and thereby to deepen, expand, and grow in both awareness and care. This is why ethical living and service inevitably follow from a core commitment to Integral Life Practice. Areas of life where we focus significant time and energy become important arenas for practice, so most of us practice actively in our work and relationships. However, the form of practice in these areas varies significantly among different individuals, and many people do not take on specific practices relative to their work and relationships. A simple practice design is important. This is most effectively accomplished by focusing on the Four Core Modules as well as ethics.
Why should I focus on several practices at once? Won't this be overwhelming? Wouldn't it be better to solidify one practice before adding another?
The Four Core Modules are essential to make your practice stick. And in fact, on your busiest days, you can do an entire ILP in as little as ve minutes, using only the 1-Minute Modules. Cross- training is a key principle of ILP; your total capacities will develop faster and more effectively by engaging multiple practices rather than doing one or two in isolation. For example, research indicates that meditators progress faster if they also do strength training. We think you'll find that a well-designed Integral Life Practice, rather than an isolated practice of meditation, exercise, or psychotherapy, will maximize your growth. This is why Integral Life Practice is the simplest and easiest practice you can do to wake up, grow up, and clean up.
I'm struggling with sticking with my practices. How do I remain committed and motivated?
Among the many ways to generate, refresh, and renew your commitment and motivation, the following deserve special mention:
Identify the practices you can commit to doing daily or every other day, and others you can commit to doing weekly. Then write out and sign a written contract with yourself to formalize your practice commitment.


Don't overreach. Try to limit yourself to choices you have a realistic chance of sustain- ing as permanent lifestyle habits (rather than a short-lived burst of "New Year's resolu- tion" type activities).


Build self-awareness and discipline by monitoring your practices weekly or monthly using the Practice Diaries provided in the My ILP Handbook.


One of the most powerful ways to generate support is to create relationships that help give you visibility and accountability. You can create this by nding a buddy, coach, or a group and by entering into a contract of mutual practice support.
What is the role of a teacher in ILP? Can one person master and teach all the modules or does ILP require multiple teachers?
There are many kinds of teachers, mentors, and therapists. An experienced practitioner can act as a mentor or coach, helping you make choices and sustain commitments. A teacher who has mastered a particular discipline can embody its maturity and guide you through the stages of mastering it yourself. For most people, a professional coach or mentor, experienced in ILP, can be a powerful aid to practice.
How do I know when it's time to change or update my ILP?
A creative tension exists between two apparently contradictory truths: (1) For a practice to bear fruit, it is necessary to maintain it over time, despite dif culties and resistance; and (2) For your practice to remain dynamic and evolving, it must periodically be refreshed and redefined.
When you feel an impulse to change your practice commitments, use your deepest intuition to discriminate whether that impulse is (a) primarily an expression of resistance to sustaining practice over time, or (b) primarily an expression of your practice having outlived its usefulness and the need for you to take on new, fresh, and/or more advanced forms of practice. Make a formal decision once you've checked in with your wisest inner knowing, and if you've decided to make a change, embody it by making a new practice commitment and sustaining it.
Is this the final word on ILP or will there be future versions?
This Starter Kit is the first, rather than last, word on ILP. Notice that the Starter Kit is version "1.0," implying that there will be a version 2.0, 3.0, 4.0, and so on. (In fact, we are currently in the process of developing ILP 2.0, replete with new Core Modules and a ton of auxiliary modules, due to be launched in 2016!) In addition, we anticipate specialized offerings that apply ILP to particular spiritual traditions (Christianity, Judaism, Buddhism, etc.). As our understanding (and the Kosmos) continues to evolve and unfold, so will our recommendations for Integral Life Practice that you find here.