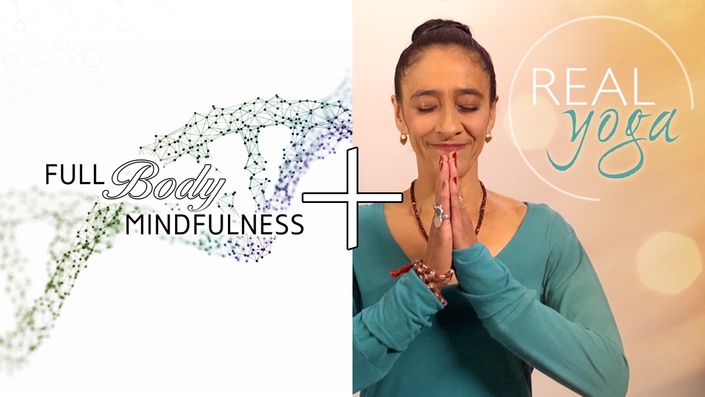 Full Body Mindfulness + Real Yoga Bundle
The ultimate collection to amplify your health, energy, and vitality.
Courses Included with Purchase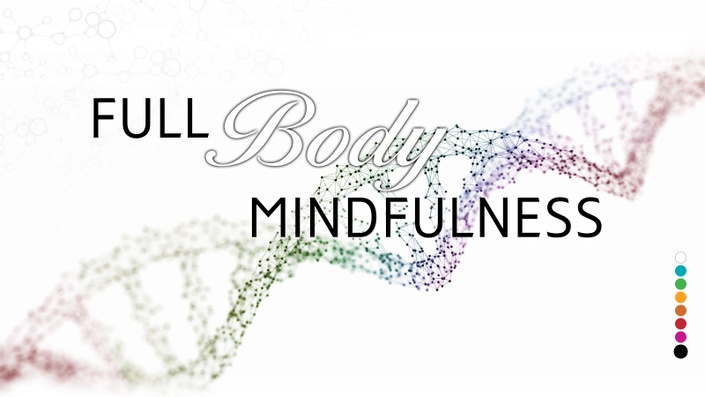 Full Body Mindfulness
The Foundation of Your Health and Wellbeing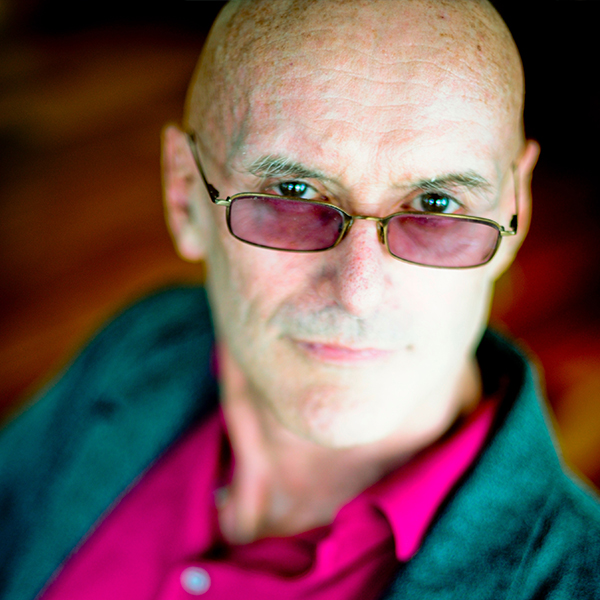 $195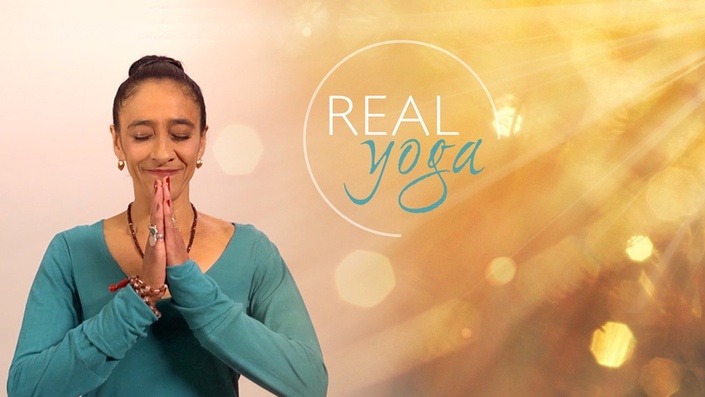 Real Yoga
Full Body Awakening
$195
Original Price: $390
About Full Body Mindfulness
The next installment of the groundbreaking course Full Spectrum Mindfulness is here, and it focuses entirely on the 4 most important health transformations of your life: Food, Drink, Strength and Pleasure/Pain mindfulness.
Four Mindfulness Shifts
Since its launch in November 2015, Ken Wilber's revolutionary Full Spectrum Mindfulness web course has helped thousands of people see what is possible when they activate all 8 levels of mindfulness inside themselves. Now, in response to overwhelming popular demand, Ken has created a deep dive into body mindfulness. This first, foundational Full Body Mindfulness explores:
Food Mindfulness

Changing your relationship to your food drives is the foundation of your health. Get control of the hunger drives, food addictions, and emotional eating that create chronic problems with weight and dissatisfaction with your diet.

Drink Mindfulness

Your body is 95% water, and the quality of your hydration contributes to the total health of your body. Move beyond your addiction to additives like caffeine, sugar, alcohol or toxins and give your body the awareness and fuel it needs to thrive.

Strength & Skeletal Mindfulness

Strength, agility and energy are the foundation of an active, movement-centered life. Not only does cross-training body practices accelerate your mindfulness, it also helps you to develop a new appreciation for the incredible beauty and strength of your own body.

Pain and Pleasure Mindfulness

Let's face it: pain and pleasure drive much of our behavior, especially around food, exercise and our daily activities. Full body mindfulness entails moving beyond a confining and narrow "comfort zone" and becoming fully aware of how much your thinking, decisions and behavior are driven by the pleasure you're seeking or the pain you're trying to avoid in your life.Exclusive Full Body Mindfulness Practices Available Nowhere Else
WITNESSING: The Process of Full Body Witnessing will teach you to shift the subject of your drives, addictions and allergies to objects of your awareness. This is the first step in transforming problematic patterns into healthy lifelong habits.
VIDEOTAPING: The Process of Videotaping will teach you to look at the "you" of your mindfulness practice from all angles without judgement in order to better understand the deeper drives that interrupt your goals.
TOGGLING: The Process of Toggling will teach you to change between the witnessing state and your bodily experience in order to get freedom and control over your food, drink, strength and pain/pleasure drives.
---
About Real Yoga: Full Body Awakening
The ancient tradition of Yoga has long been a doorway to get back into touch with the natural wisdom contained within our bodies.
And while yoga has become incredibly popular in the West over the last few decades, it often seems like so much of that deep bodily wisdom has been stripped out of Western "downtown yoga" approaches.
This is why Indian Temple Arts Master Sofia Diaz spent years mastering westernized hatha yoga (and the 908 asanas) before leaving for India, where she got her "butt kicked" and spent the next 23 years becoming a lineage holder in a true yogic tradition.
Upon returning to the U.S. she created the Real Yoga approach, as a way to go way beyond westernized "downtown yoga" and bring you into the heart of this ancient practice:
Union with all that is happening in the present moment by becoming fully alive, aware, and awake in your body.
Most yoga programs promise to bring you more strength, endurance, and flexibility. Real Yoga does too. But it goes several steps further, helping you cultivate these very same qualities on the inside as much as the outside. Real Yoga will help you discover more strength, more endurance, and more flexibility not just in your body, but also in your heart, mind, and spirit.
This goes way beyond the typical promises of stress relief, athletic performance, and weight loss. You can certainly get all that. But you know that voice of wisdom inside, the one that if you listen to it will almost always leave you feeling more aligned, more authentic, and more powerful? That voice gets drowned out by the stress and pace of modern life. Sofia will not only get you back in touch with it, but also give you the practices needed to keep the wisdom alive in your life — a wisdom that is available to you each and every moment, helping you navigate your life with greater skill, greater presence, and a greater ability to respond to the ever-shifting winds of your busy modern life.
REAL YOGA WILL HELP YOU:
Learn a deeper capacity for bodily awareness that runs through your breath and can enhance your ability to relate, move and act in every domain of your life
Build physical endurance by awakening channels of energy that help you endure resistance and overcome fatigue
Use the breath to process your emotions, a doorway to enlightening every aspect of your life and awareness right now
Build the emotional resilience that can only come when you've learned to endure discomfort and break through plateaus
Awaken your intuition and the full scope of your innate intelligence
Move through your life and relationships with an openness that relaxes unnecessary thoughts spontaneously and can change habits naturally from the inside out
Live your life as a "meditation in action"
Sofia has spent her life distilling the essence of yoga into a teaching that is as simple as it is profound. Real Yoga helps strengthen the foundations of your moment-to-moment bodily awareness by returning to the very first physical skills you learned as a child: how to sit, how to stand, and how to walk.

Everything you need for a fully embodied life can be found within these three fundamental movements. That's why Sofia created this remarkable program — to show you how you can unlock the incredible wisdom that is waiting for you within your own body.
Your Instructor
Frequently Asked Questions
When does the course start and finish?
The course starts now and never ends! It is a completely self-paced online course - you decide when you start and when you finish.
How long do I have access to the course?
How does lifetime access sound? After enrolling, you have unlimited access to this course for as long as you like - across any and all devices you own.
What if I am unhappy with the course?
We would never want you to be unhappy! If you are unsatisfied with your purchase, contact us in the first 30 days and we will give you a full refund.